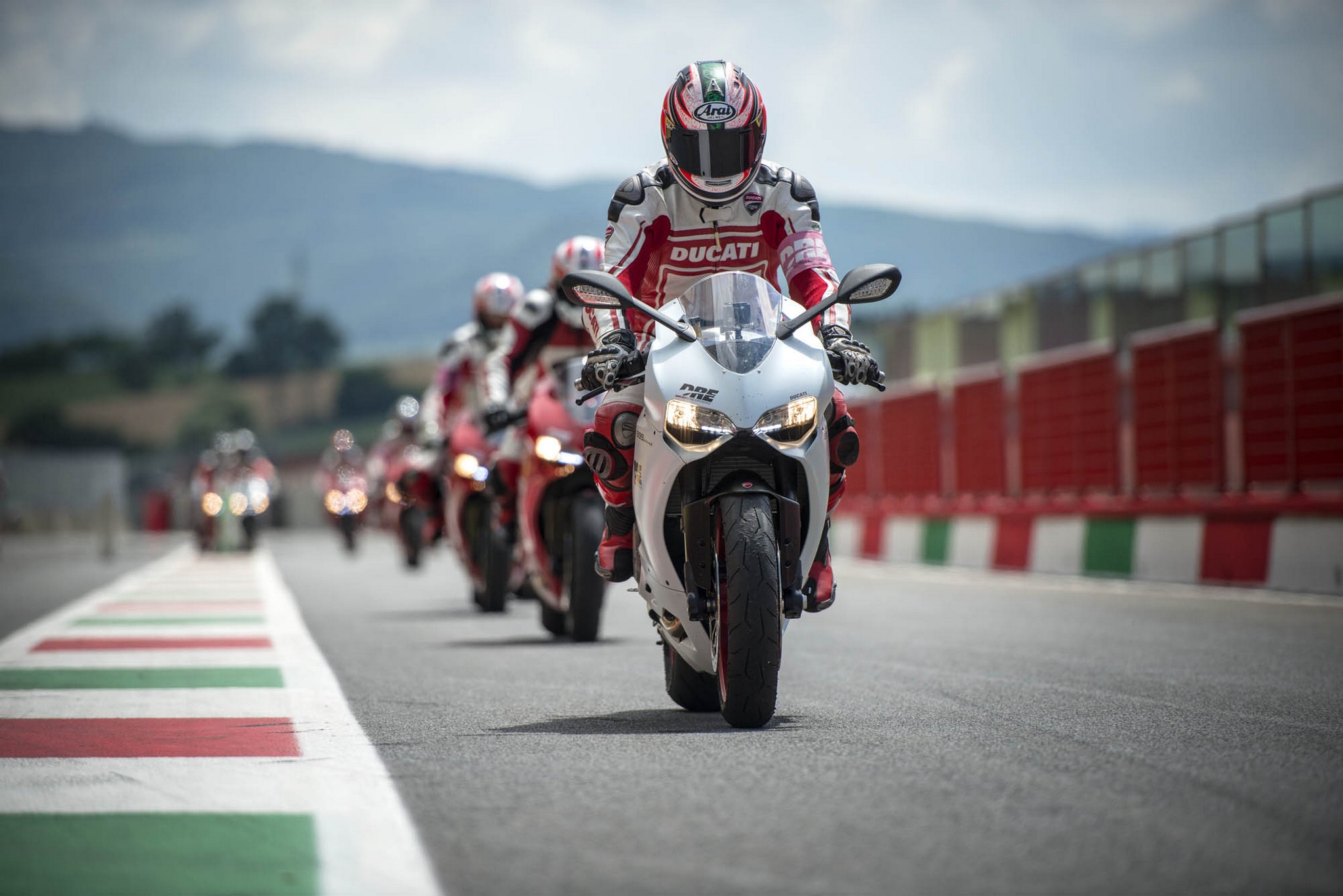 Ducati Riding Academy 2018
01.03.2018
The motorcycling season is just around the corner. And, with the arrival of better weather, Ducati reopens its Riding Academy which this year offers an even wider range of courses and tours. Dedicated to all those who want to improve their riding technique, or simply enjoy a great weekend on a Ducati.

Riding Academy activities focus on rider safety while providing the opportunity to enjoy an engaging experience that is accessible to all riders, whatever their level.

This year sees a renewal of the Dream Tour format: a breath-taking four-day ride over the hills of Tuscany and Emilia, beginning with a visit to the Ducati factory and Museum in Borgo Panigale. The new entry of 2018 is the Adventure Tour, which consists in an exclusive journey of three days, across an on road and off road route, perfect to experience a fun-packed, 2-wheel adventure (maximum 12 participants).

Incredible locations, great instructors, fun and a passion for riding form the foundations of the Riding Academy and it's three main courses - Safety, Enduro and Racetrack. It is a unique experience that, since 2003, has been chosen by over ten thousand motorcyclists eager to hone their riding skills.

For further information on the broad range of Ducati Riding Experiences, please see the dedicated section of the website.
Latest articles on Ducatista.org:
« Back