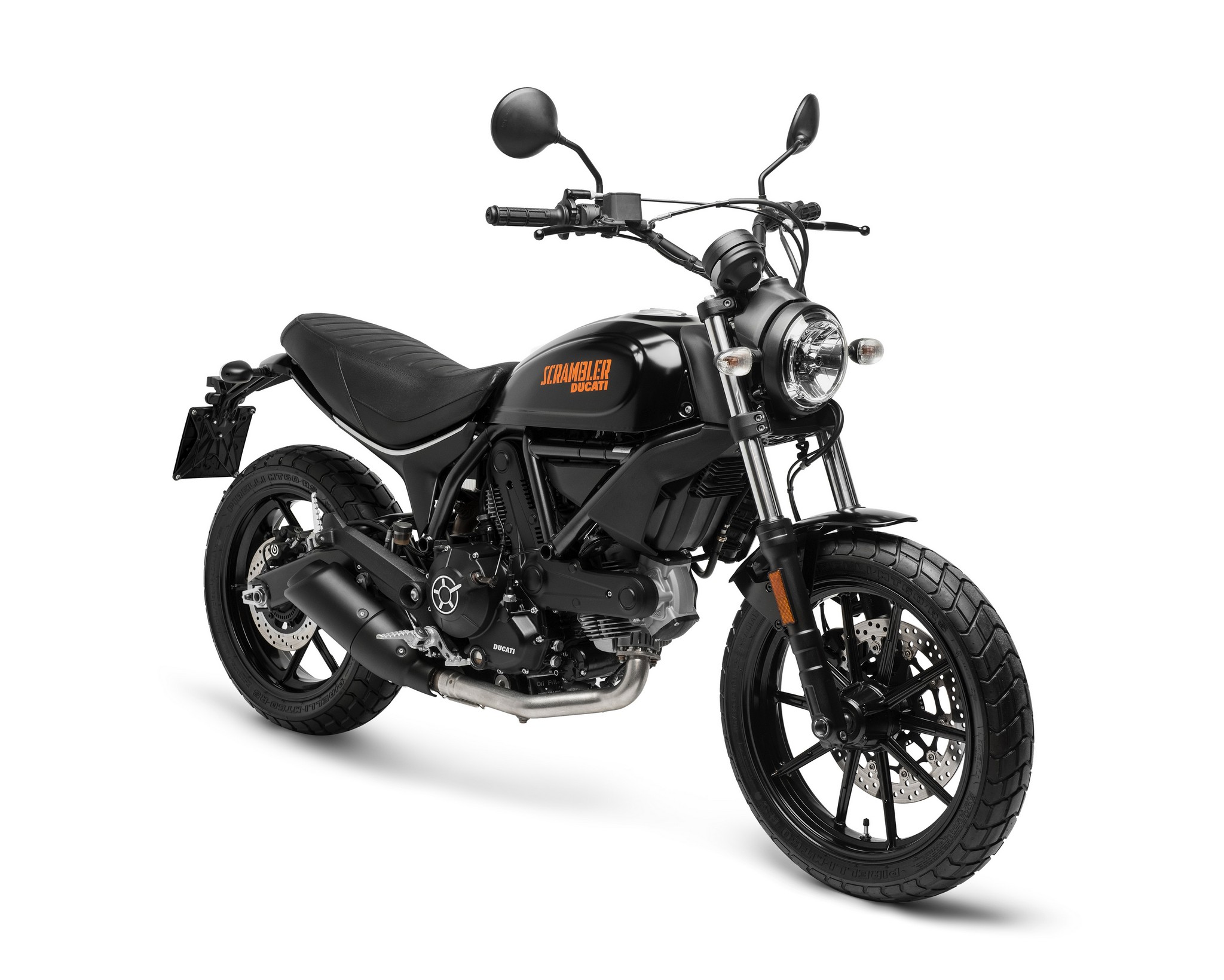 Ducati Scrambler Hashtag
19.02.2018
Scrambler Hashtag, the first Ducati motorcycle sold on the online market, is now officially on sale*. With the Hashtag version, the striking Ducati Scrambler Sixty2 gets customised with the dedicated Midnight Black tank, mudguard, handlebar, a comfortable Ducati Scrambler Desert Sled-style seat and an orange Scrambler logo.

This unique motorcycle, purchasable only online, is available at a total price of €6,990 (Italian price - vehicle registration and other ownership expenses excluded). A super-fast purchase process: the first step is to buy the €500 voucher online; then just head to your nearest Ducati dealer (selected at the time of purchase), sign the contract, finalise the payment and agree on the motorcycle delivery date (deliveries starting from mid-March).

What's more, buyers of this special version will be rewarded with a 20% bonus on original Sixty2 accessories and the full Ducati Scrambler apparel range. Further information on how to buy the Scrambler Hashtag is available on the dedicated website together with an interactive virtual reality 3D bike and a video tutorial explaining how to purchase the Ducati Scrambler in just a few clicks.

All technical specifications here: Ducati Scrambler Hashtag

*The Scrambler Hashtag is available in the following countries: Italy, France, Germany, Spain and Portugal.
Latest articles on Ducatista.org:
« Back