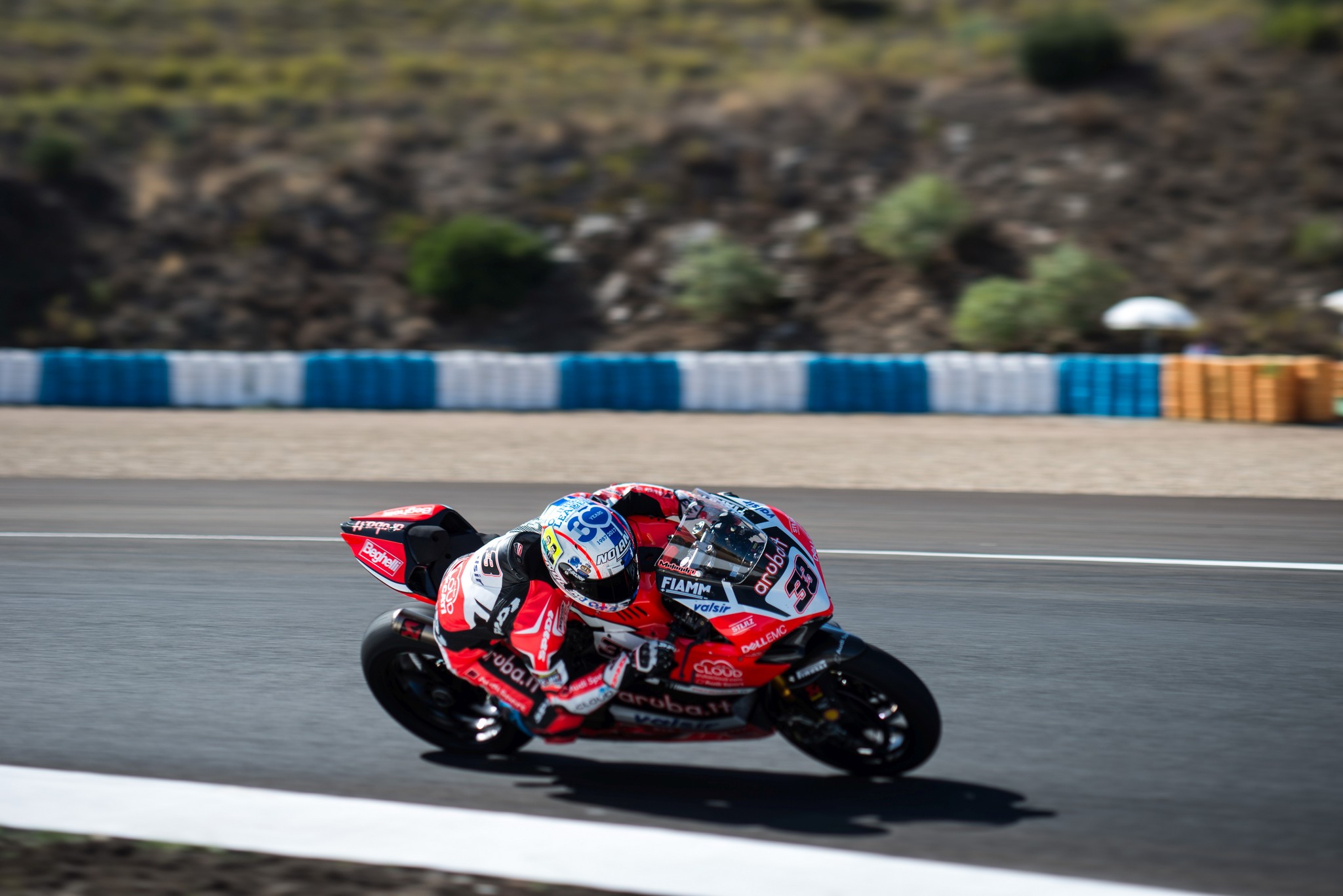 Superbike tests in Jerez
24.11.2017
The Aruba.it Racing - Ducati team concluded its track activities for 2017 with a three-day test at Jerez de la Frontera (Spain). Taking advantage of mild weather conditions, Marco Melandri clocked 208 laps to move forward with the development of the 2018-spec Panigale R, finishing with a personal best of 1:39.577. Chaz Davies, on the other hand, was only able to test on the first day after being forced to interrupt his program ahead of schedule due to a crash that resulted in a right-knee ligament sprain coupled with a contusion. The Welshman was thus able to complete only 64 laps, with a personal best of 1:40.630.

The team will now observe a winter break and will resume action on January 23-24 at Jerez de la Frontera for the first test of 2018.

Marco Melandri (Aruba.it Racing - Ducati #33) "Overall, it has been a positive test. We focused on the big picture given the new regulations for 2018, without going into too much detail with the work on the setup and tyres, and we managed to evaluate most of the technical upgrades. We still need to work to optimize the engine and gearbox in their 2018 specifications, but we improved the feeling with the front and the overall handling of the bike. I tried to be as consistent as possible, as in this phase the sensations on the bike are more important than the best time itself. Now we'll recharge to be in top shape for the next tests here in January."
Latest articles on Ducatista.org:
« Back